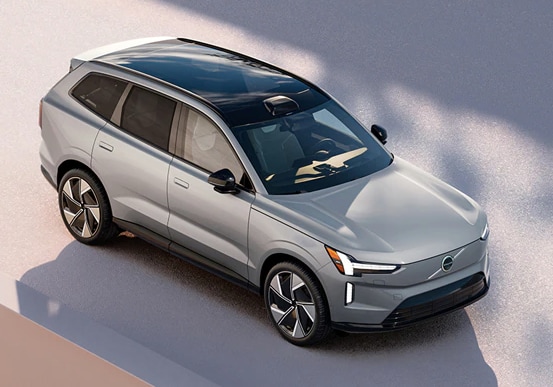 Volvo has long been renowned for automotive safety. With the coming launch of the new,
100% electric Volvo
EX90 SUV, safety is about to take a big step forward. At Gengras Volvo East Hartford, we are looking forward to the arrival of the EX90 to our new Volvo inventory.
The Volvo EX90 will come standard with LiDAR (Light Detection and Ranging) technology, an exterior sensor set with radars, cameras and ultrasonic sensors that continuously scan the environment in front of the car. This system gives the EX90 an accurate, high-precision estimate understanding of the surroundings. In addition, sensors can detect when the driver needs extra support and put in place countermeasures to preserve the safety margins.
The Volvo Pilot Assistance (enhanced driver assistance) is also standard on the Volvo EX90. While you're driving around the streets of Walnut Creek, it allows the vehicle to keep an eye on the traffic and lane markings and support the driver by adapting speed and distances given the current driving conditions. It can provide speed control in steep curves and steering support while changing lanes. The EX90 can also brake if it detects any sign of the driver being unresponsive.
The Volvo EX90 SUV doesn't just make your travels safe, it makes them fun and enjoyable. With seven, comfortable and adult-sized seats and a large trunk, everyone can sit comfortably even on the longest trips. And the infotainment system is even quicker and more convenient to use than ever with an intuitive and adaptive interface that can store your preferences and make them easily accessible with one-tap-access on the brand-new contextual bar.
The EX90 is 100% electric and all-wheel drive and one pedal drive for comfort, ease of driving, and safety. Range is estimated at 300 miles on a single charge (results vary based on conditions). Charging time is as little as 30 minutes. You can charge your EX90 at home, our use the built-in Google Maps app to find the nearest charging station.
We will be proud to have the new EX90 SUV join our vast new Volvo inventory of hybrid and electric vehicles early in 2024. We expect it to make driving safer than ever before.