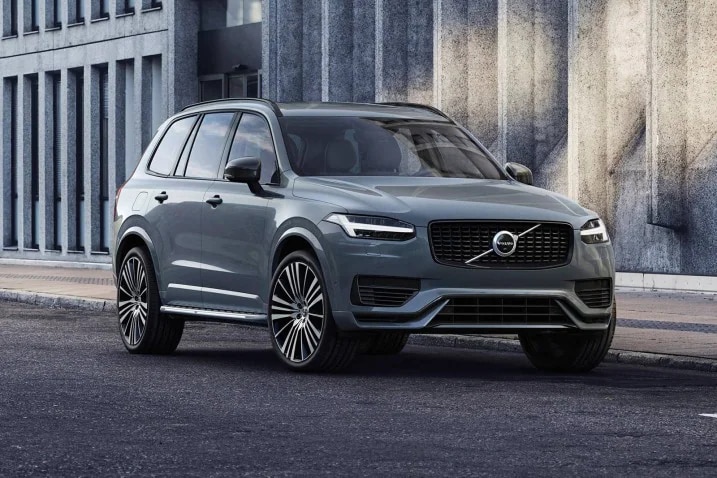 The XC90 is a stunning three-row model made by Volvo. It's done well here in East Hartford thanks to its interior space, capability and sleek style, just to name a few things. The 2023 model year will be available soon, and we'll be sure to offer it to our customers at Volvo Cars East Hartford as soon as we can.
An Incredible Design
What's really great about the XC90 is how versatile it is. As mentioned, it can come with three rows of seats. It can provide room for up to seven passengers with a bench seat in the middle row and a pair of seats in the third row. If you prefer, you can order an XC90 with captain's chairs instead of the bench seat. This will give you and SUV that can seat up to six people, and the passengers in the back can enjoy a bit more room to spread out. Both rows of rear seats can be lowered if you have more cargo to transport around town.
Advanced Technology
Technology plays a key role in the cabin of the Volvo SUV. Its infotainment system features built-in Google apps so that you can look up all sorts of information, including directions. The screen is easy to use and can keep you informed and entertained when you travel. Palm Bay drivers will appreciate being able to keep the system working efficiently by utilizing over-the-air updates.
Mild-Hybrid Power
All 2023 XC90 powertrains have a hybrid component. A mild hybrid system gives the standard engine a little boost, and it also offers some extra power for the mid-level powertrain. There is a plug-in hybrid called the Recharge that can be driven a decent distance on electric power alone and shows great handling and capability.
As expected from a Volvo, the XC90 has sophisticated stylings. Give us call if you're interested in picking this luxury SUV up when it comes to East Hartford, CT. We'll be happy to tell you more about it and help you pre-order one that's customized to your wants and needs.