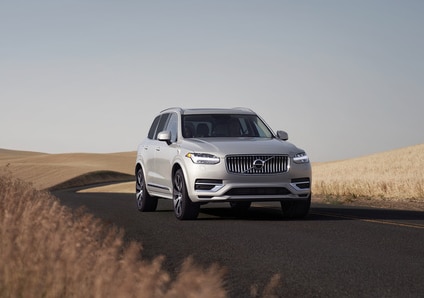 To be perfectly transparent, it seems some luxury automakers go out of their way to be confusing in the panoply of models and trims offered East Hartford.
Though, this may be considered a "divide and conquer" approach, wherein the deeper you venture, the more complicated the model, options related and, of course, expense.
At Gengras Volvo Cars of East Hartford, we wish to compare the Scandinavian simplicity of the Volvo lineup against ever-complicated, Mercedes-Benz offerings – perhaps mired in too much luxury and detail.
Volvo v. Mercedes-Benz
As soon as you hit upon the main Volvo Cars website for North America, you're instantly treated to efficiency.
Immediately exhibited will be the prime mission of Volvo Cars – sustainable, luxury vehicles boasting plug-in hybrid, mild hybrid and pure-electric properties.
This Volvo Cars goal seeks to phase out strictly fuel-fired powertrains in favor of electrification. No matter what style you desire, there's a form of electrification that lessens emissions released, reduces fuel consumption and benefits from thousands of dollars in federal tax credits.
Where Mercedes-Benz Falls Short
With Mercedes-Benz models, you may have to search through an extensive lineup of confusing model designations, and trim numbers mixed with letters well before finding the proper, sustainable vehicle preferred.
Volvo Cars and their products are immersed in that Northern European sense of minimalism and all the efficiencies comprising. Powertrains have simple layouts. Trims have but one name attached. Safety is all-encompassing as is the desire to preserve the environment outside Hartford, CT.