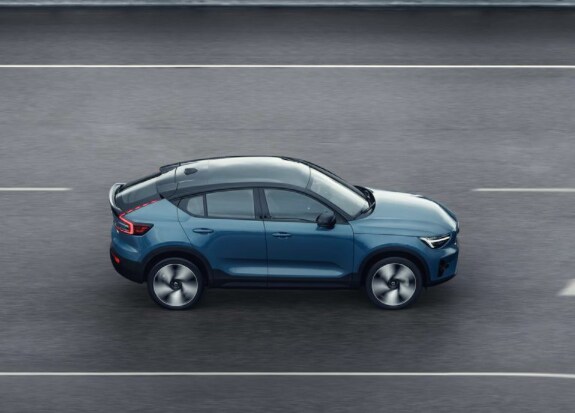 Two Exceptional Cars, One Electrifying Brand
To put it mildly, this has been a good year for Volvo. Exciting changes are happening across multiple aspects of Volvo's lineup, especially where e-mobility is concerned. Two vehicles, in particular-the C40 and the XC40-have been generating incredible buzz over the past year. Both vehicles offer an SUV experience that's equal parts cutting-edge and refined. That said, they come with unique strengths that make them best suited to different types of drivers.
Fuel
The Volvo XC40 features a combustion engine, while the C40 Recharge sports an all-electric powertrain. Both of these vehicles offer best-in-class performance for their respective engines and chassis types, but highlight the strengths of different fuel sources.
Drivers can look forward to a 184-horsepower turbocharged four-cylinder engine in the 2022 Volvo XC40, which upgrades to a 284-horsepower engine at higher trims. For a spacious SUV, these are solid engine parameters-especially when you take the XC40's robust handling into consideration.
On the e-mobility side of the aisle is the C40. This vehicle is the flagship of Volvo's pure electric lineup, and it shows. The C40's twin-linked electric motors can produce a mind-blowing 402-horsepower, which comfortably places it above most high-end performance vehicles. In addition to that, drivers can look forward to a 225-mile driving radius per charge; not bad when you remember this vehicle can go from "empty" to "full" in under an hour.
Interior: Comfort vs. Comfort
Drivers who want a spacious cabin with elevated seating and a panoramic sunroof will find these features in both vehicles. Both vehicles share a lot of interior design notes, with a few key differences.
One key difference is the availability of upholstery materials. The C40 Recharge is Volvo's first vehicle to be completely leather-free, which means you won't see the usual options for leather upholstery at higher trim levels. That said, it's the perfect opportunity to test out Volvo's cutting-edge vegan leather. Unique to the C40 is backlit paneling on the dashboard and doors, which adds a certain sci-fi flair to driving.
Meanwhile, the XC40 is a masterclass in everything drivers have to come to love and expect from new Volvo cars. This translates to a generous amount of passenger space, comfortable seats, and plenty of hidden cargo space. Mid-level trims come with a sleek metallic flourish on important fixtures, while higher-level trims come with a sleek driftwood finish.
Safety
Any discussion about the safety of these vehicles ultimately centers back to one line: "It's a Volvo." No other brand comes with the same consistent and proven track record for safety as Volvo, and that cutting-edge engineering is present is both the C40 and the XC40. Both vehicles come with a variety of standard safety features that are designed to minimize both the chances and severity of collisions.
These features include blind-spot detection, automated emergency braking, and lane-keeping assist. In addition, both vehicles feature top marks in NHTSA crash tests.
Both vehicles offer cutting-edge design and best-in-class luxury, but the biggest difference stems from what's under the hood. Drivers who are willing to pay more for the C40's electric motors will be wowed by how well they perform, both on the road and at the charge station. Meanwhile, the 2022 Volvo XC40 is another all-star model in a lineage that's absolutely full of them.
If you're anything like us, learning about the awesome features in both cars may have made it even harder to pick a favorite! Visit Gengras East Hartford Volvo today, and we'll help you find which one is best suited for your unique needs, budget, and lifestyle.