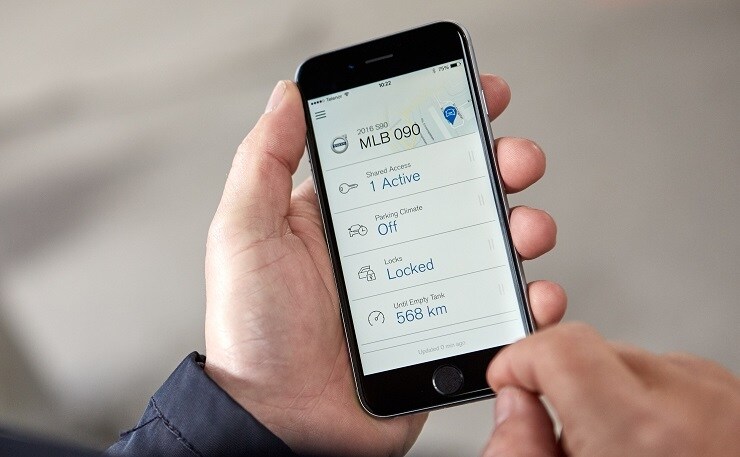 The Volvo Cars App completely transforms car ownership!
Let's get the obvious out the way: if a car brand was JUST offering free towing for life, it would be pretty easy to draw some negative conclusions about the quality of their cars. Thankfully, this is Volvo that we're talking about. It's no secret that Volvo cars are incredibly reliable, boasting long lifespans, durable parts, and safety features that minimize risks of unexpected accidents.
Volvo's Complimentary Tow for Life program is one of Volvo's ways of further guaranteeing the quality of their driving experience by completely removing the possibility of being stranded on the roadside should something unexpected happen. No matter what make, model, or vintage you own, your Volvo car qualifies for this benefit!
In the event that your Volvo needs a tow-perhaps due to some roadside debris or a reckless driver-then you simply need to contact Volvo Customer Care, which can be done at 1-800-550-5658. Customers can also access this complimentary towing through the Volvo Cars app, which houses a variety of Volvo's driver support services.
In fact, accessing Volvo's free towing services is only one of the many different ways that drivers can take advantage of the Volvo Cars App. This platform was originally known as Volvo On Call, and all of the functionality from that version has been brought over to Volvo Cars. In addition to older features such as service requests, towing, and customer support, the Volvo Cars App offers an incredible new suite of features that lets you optimize every aspect of your driving experience.
The benefits start before you even open your car door. You can remotely adjust their Volvo's climate systems to preheat or pre-cool the cabin, meaning that you'll never have to shiver your way through a commute in Connecticut winter driving again.
Drivers who own full electric or PHEV Volvo cars will also see some awesome benefits related to charging their vehicle. The Volvo Cars App allows you to track both the charging status and electricity consumption of your vehicle. In addition to letting you check your new Volvo's charge percentage when you have it plugged in, you can also get insights into how your driving patterns utilize your car's battery power.
The days of having to store a bulky owner's manual in your glove compartment are also over. In addition to storing the complete owner's manual for your car, this app also allows you to search Volvo's comprehensive knowledge base for any questions related to car ownership, maintenance, and financing. If you so choose, you can also use the app to create a driving log that can be consulted if you have any questions about repairs timelines or the effects that your driving habits have on your vehicle.
As if it weren't enough to bundle together this many services and support functions, this app also allows you to remotely lock and unlock your Volvo's doors.
In hindsight, it probably would have been faster to list all the features that aren't included in the Volvo Cars App. Any new Volvo car (with a model year of 2018 or newer) comes with a 4-year subscription to this amazing service.
If you want to download the Volvo Cars app for yourself, you can get it on Google Play or the Apple App Store. In the meantime, if you want to learn about even more benefits of shopping Volvo's cutting-edge inventory, then visit Gengras Volvo today!