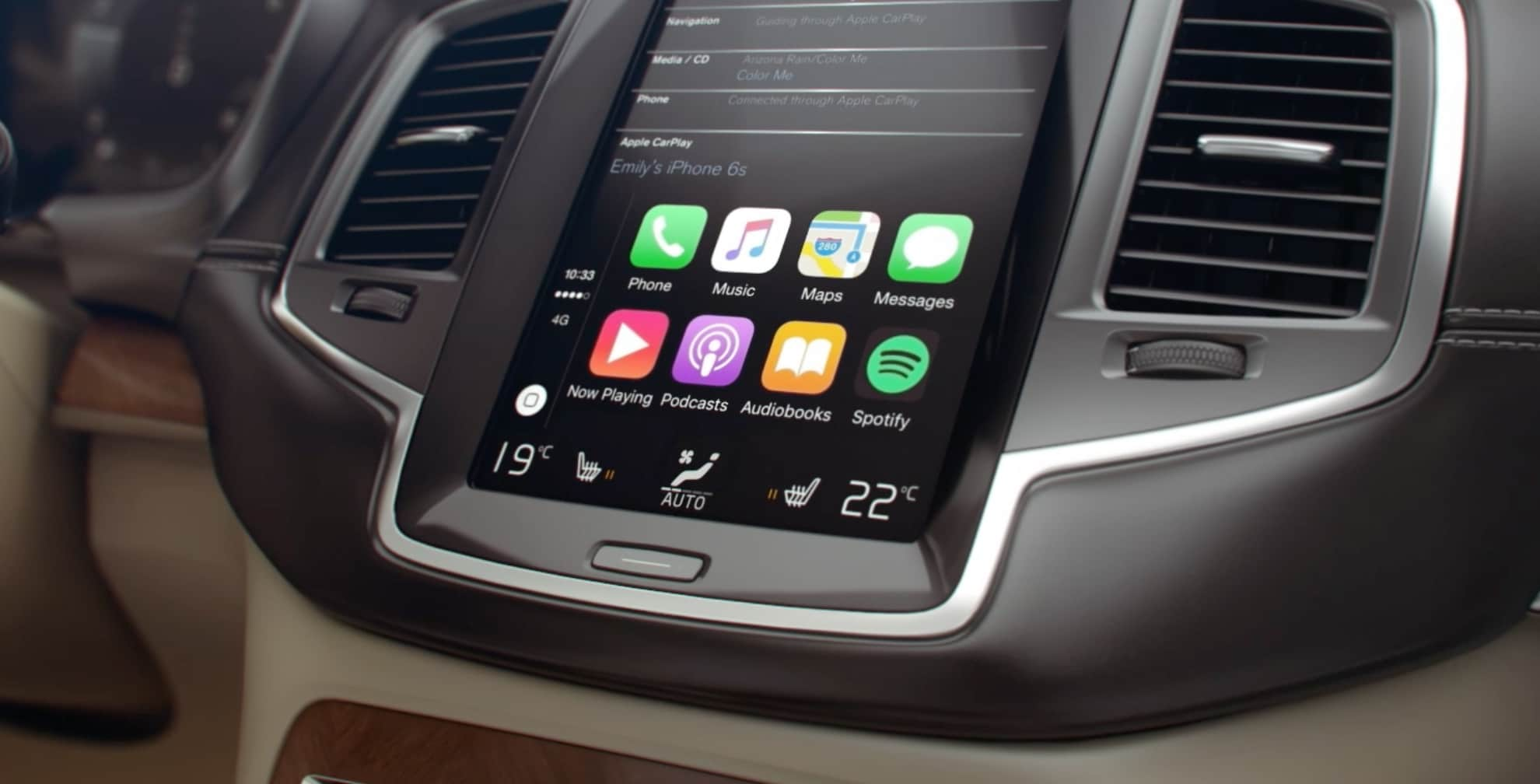 In today's world, you need to stay connected, and with being able to integrate your smartphone with pretty much everything it has become a necessity. Volvo has made it easier and safer to integrate your smartphone with your vehicle so you can use all your favorite apps through the touchscreen available on your Volvo. Volvo is making it easier than ever to listen to your favorite tunes, get step-by-step directions, voice text and call family and friends.
Apple CarPlay Tips
When using the app, and you want to go back to the Home menu, you can press the round white "Home button" in the lower left-hand corner. You can even use your voice to control features in your vehicle using Siri. To activate Siri, use a long press on the steering wheel button until Siri activates. With the help of Siri, you can send messages, navigate all over Connecticut, and even make phone calls. You are even able to voice command directions so you could say "hey Siri take me to the volvo dealer near me" or "Siri directions to Mystic CT please or Westerly RI"
Siri voice control must be activated on your iOS device to use Apple CarPlay. If you haven't been connected to CarPlay before, you should connect your smartphone to the USB port in your vehicle. Make sure to read through the terms and conditions and then tap on Accept to connect. This will bring you to download the app and you will be all set up!
If your phone has been previously connected to CarPlay, you should still connect the iOS device to the USB port to start. Here, your Volvo will connect to your smartphone and then prompt CarPlay on your phone to open CarPlay.
Discover More About Smartphone Integration at Gengras Volvo of East Hartford
If you need help connecting your phone, stop by your local volvo dealership near me, Gengras Volvo of East Hartford and speak to one of our associates today!