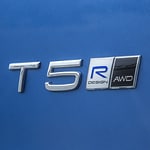 Luxury vehicles can really make your life easier, even in the smallest of ways. Features on vehicles can help errands go smoother, your daily tasks more manageable, and long trips more fun. The XC40 is a luxury subcompact SUV from Volvo that is outfitted with some ingenious exterior features that can help you out in the smallest of ways.
The XC40 comes with advanced features like its rain sensor - this piece of technology automatically detects when it starts raining and turns on your wipers for you. You can adjust its sensitivity if it doesn't turn on when you want it too, and once on it'll automatically adapt to the right speed! The XC40 also comes with illuminated handles for your front doors, which not only makes you feel at home in your vehicle, but also makes the handles easy to locate at night.
To test drive the Volvo XC40, drop by Gengras Volvo whenever you can!